Activities of Solar Thermal Electricity Generation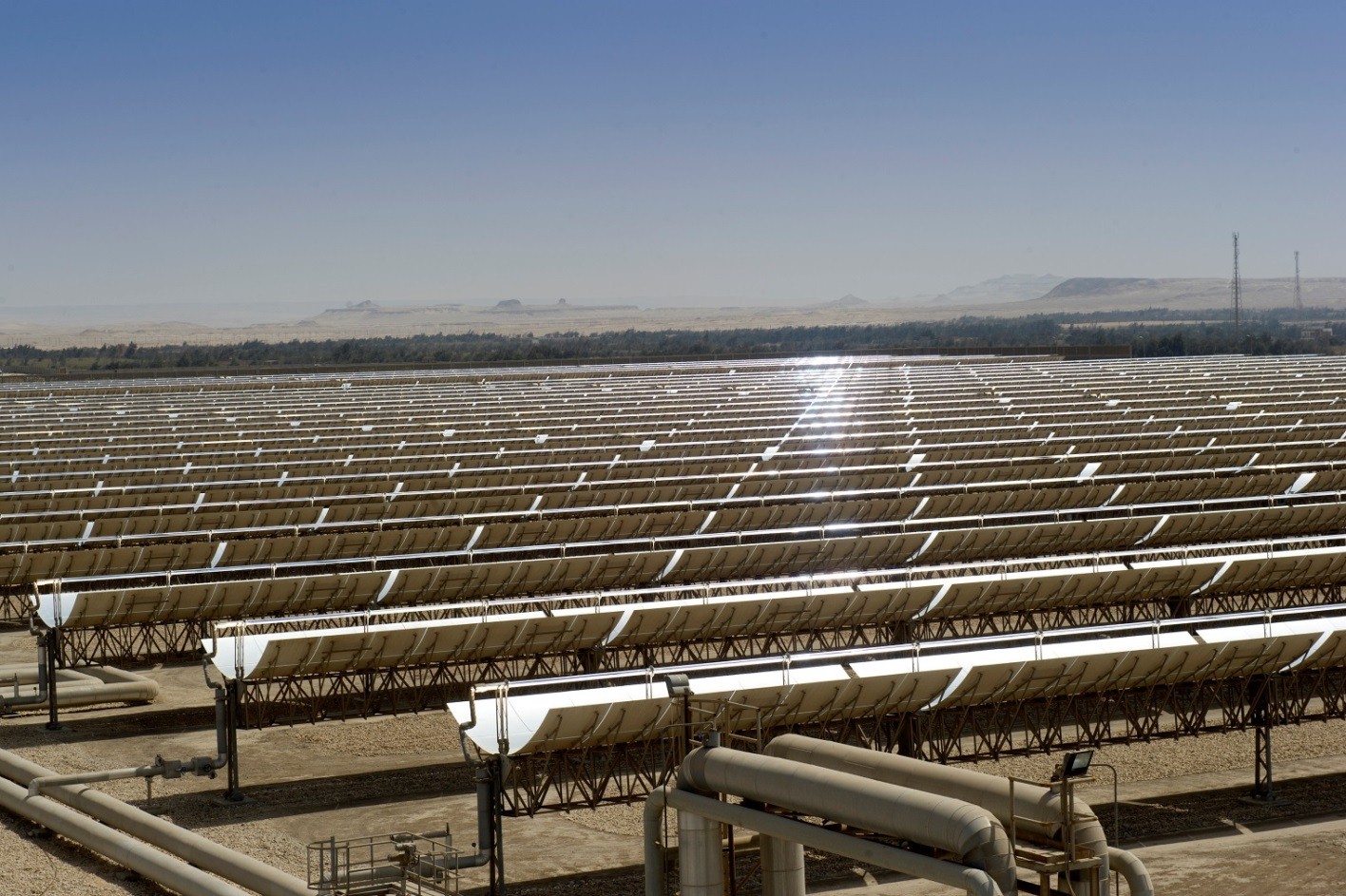 The project is one of 3 similar projects that are being implemented in Africa (Morocco, Algeria and Egypt), and mainly depend on integrating solar field with combined cycle.
The capacity of the project is 140 MW including solar share of 20 MW.
Local manufacturing accounted for about 50% of the solar component.
The plant has been operated since July 2011.
The project contributed to the formation of national technical cadres Capable of handling this technique.